The first book I really read during my three weeks of sabbatical was Mary DeMuth's "Worth Living", and it was well-timed. I needed to read her words about suffering not negating our worth, and being weakly strong. In those days when what I needed most of all was rest, I felt "weakly strong" indeed.  I read her words about what our primary job as women is: daughterhood. God's loved daughters.
My favourite excerpt from "Worth Living"  is probably this (although I've got lots of folded pages and highlights)
"We are worthy when we sleep.
We are worthy when we're sick and cannot move.
We are worthy when depression immobilizes our resolve.
We are worthy when cancer steals our strength.
We are worthy when age slows us way down.
We are worthy when we fail.
We are worthy when we fail others.
We are worthy when our to-do list lies fallow, untouched.
We are worthy when we hurt.
We are worthy when we suffer persecution."
As much as I do a good enough job at being hard on myself, Mary's words also reminded me that there are "worth-stealers" in our lives. They are in my life, whether I like it or not, and I need to make the choice to not listen to their words about my unworthiness. Those people who told me, in their own unique ways, that I was not enough? They were not right. I had, without realizing it, believed them and allowed myself to be diminished by others instead of trusting the loving heart of God who says that I am loved just as I am – at all times. In the wrong times. The tough times. The good times. The resting times and the productive times. Even in the times when we've completely dropped the ball.
For Ellen's full post, click here
---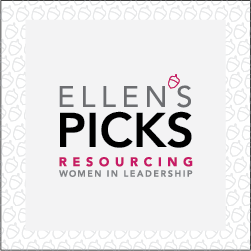 Loading InLinkz ...