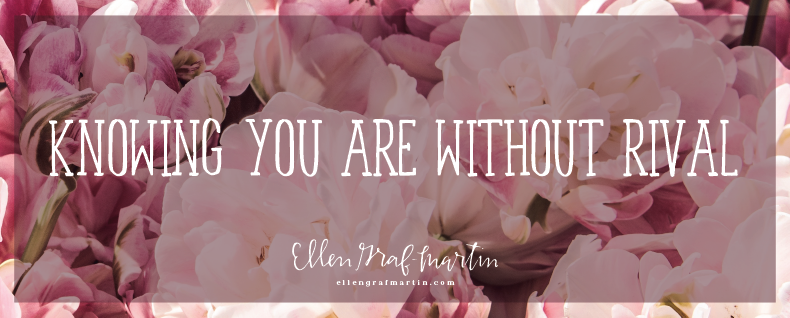 A few years ago, a list of influential Canadian Christian women was published online. It was interesting, and fun to see friends' names on it, but with only 100 spots available and an Ontario-based focus, it was just a start (which was humbly acknowledged by the author). Droves of names got added after the fact, in the comments, and I loved seeing women "nominating" other women this way. Still though, a lot of amazing leaders across the country didn't make the list. I suspect there were people who felt passed over. I think even I thought, "of course, I wouldn't be on a list like this."
And that's exactly why I chose Without Rival by Lisa Bevere to be our Ellen's Picks book this summer. If women who lead would read only chapter four, I think it would be worth the price of the book. In those pages, she shares her own story of not making a Top 100 List. A list she really wanted to be part of. I loved that, even for a woman who had published many bestselling books, who preached and taught all over the world, and was enormously high profile, she had a day of feeling less-than because of being excluded by others. (Others, I might add – that she didn't even know or care about the opinion of. We're weird like that, aren't we?)
For Ellen's full post about Without Rival and more comments, click here.
---
Soooo excited to dig into this with some gals in my community!! Thanks Ellen 😉 P.s. My hubs is enjoying the popcorn right now!! -Misty Blu
---
Thanks for your wise words, Ellen. Indeed we are without rival in the eyes of our Saviour. The problem is….we buy into the comparison game so quickly. I remember feeling inadequate in kindergarten. My worth was measured in what my mom packed for my snack! I was mortified that I had homemade cookies and my friends had wagon wheels! The fact that I can even recall this speaks to my deep need to belong and the truth that the need cannot be filled apart from Christ's apparency in my life. I speak of apparency because He IS THERE…and Apparently I am unaware at times! This book is a great reminder for us all. The joy of life gets lost as soon as we take our eyes off of Jesus. -Krista
---
So good. So good! It's about time that we celebrate each other and paralyze the attacks of rivalry. Disarming satan's attacks on our minds and friendships and sisterhood. I love when Lisa Bevere writes "You, daughter, are called to a life without rival…bought with a sacrifice without rival" (243) That is an incredible tagline to remember and live out. This book is a great reminder of who we really are in Christ AND most importantly who God is (re-read pages 39-41) when you are having a bad day and I'm sure breath from heaven will fill your lungs and focus your eyes on the Father, the Son and the Holy Spirit!! Ellen, thank you for sharing this gem with us! -Anne
---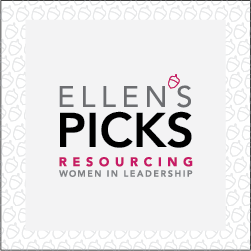 Loading InLinkz ...