Discover who you were truly meant to be and how you were truly meant to live.
I was raised on the granola west-coast to be a strong female, just because that's who I was. I was so fortunate to have parents that believed I could do just about anything and encouraged me to try (except sports or physics – that is not how I'm wired.) I'm realizing now how remarkable that really is. The late 70's and 1980's were not necessarily a time that understood what it means to be a truly feminine "ezer kenegdo", or powerful, uniquely relational, companion. There was a slightly scary undercurrent of culture that communicated to me that women must be better than men and prove something. Anything. Something both fearful and fierce.
Now I live in a small town where a large portion of our community live in very specific gender roles, with a firm belief that they're God-ordained. There are some very clear expectations around men and around women. It's been interesting to see how shocked some have been to know that I can cook, sew and be president of a marketing agency, all at the same time.
Talk about confusing contexts to figure out a theology. Both offer such a disconnectedness – how do you live out a joy-filled marriage in either? It's my experience that there is misery in always setting out to prove oneself, or in stifling deep callings.
For Ellen's full post and more comments, click here
---
So excited to receive my package today! Thank you Ellen! I'm Vancouver bound with my hubby this coming Sunday, the long flights will give me a good opportunity to dive right in!! – Tracey Morrison
---
I'm excited to be all in for this round of treat and book-savouring with Ellen's Picks Community and will be unpacking the treats and the words of this book tonight! – Cathie Ostapchuk
---
This made my day Ellen! Thank you so much, not only for the book but the neat treats as well! – Deb Wilkins
---
Really excited about this pick Ellen, thank you! I was really challenged by Larry Crabb's book, The PAPA Prayer, earlier this year. Looking forward to digging in! – Emily Lauer-Enns
---
The bright spot on this day, despite being sick, is that my package was suited just for me. I just took my daily Vitamin C dosage and am now waiting for it to work. Thanks Ellen! Looking forward to this pic – Melissa Carter
---
Can't wait to get to this after all the packing and unpacking! – Helen Reimer

---
Thanks Ellen!! Love being a part of this passion project! – Jenn Martin
---
I was VERY excited to open my Ellen's Pick Package this week. What an important topic! I look forward to hearing from my peers across Canada…Thanks Ellen! – Leanne Toews McAlister

---
Yay! A new season of Ellen's Picks. I love the theme of this book and can't wait to dig in. And all those little extras – thanks Ellen!! Not sure what happened to one of the chocolate bars…. 😉 – Cheryl Weber
---
Got this book and treats in the mail today from Ellen Graf-Martin!! I'm leaving for India tomorrow and was wondering what book to take. Solved! Thanks for all the Vit. C too!! A perfect gift in perfect timing. #doitafraid #india – Lorie Hartshorn
---
WOW! I loved this package with all the treats. You are the sweetest of them all, Ellen. What a book title. I must admit, it has me someone fearful. From a background that has left me a little scorched in this subject, I am praying for hope and healing as I read 🙂 Thanks, Ellen! – Stacey Campbell
---
A special package arrived from the amazing (and very creative) Ellen Graf-Martin, just in time to travel with me on a 2 week adventure. Nashville then Florida for a little R&R. "Fully Alive" is sure to create some good conversation within our community! – Tamara Nicolle-Schaaf
---
I didn't get my package before I left for Guatemala. Not a problem, I bought it on iBooks. I now have something to read on the plane. 👍🏼
🎉 It amazes me the GOD hunger that women have all over the world. While I'm here I'll be speaking a few times to over 200 pastor's wives. They are coming from all over Guatemala. God is GOOD! – Barb Rudoski
---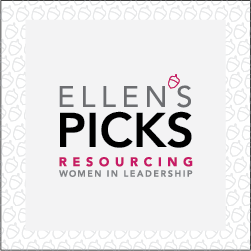 Loading InLinkz ...