A number of years ago, I picked up Mary Beth Chapman's book, Choosing to SEE. Her transparency in sharing her story – in a remarkably refreshing, authentic way – was so encouraging to me. It was also a bit startling, to be honest. I've worked with authors, publishing, and personalities since 2000, and it is rare to see such vulnerability from those living a very public life. Getting a first-hand account of marriage, parenting, loss, fame, and all the challenges and celebrations in-between was also beautiful, and so encouraging to me as a leader. Such a relief to know that my beloved and I are normal in loving each other deeply but clearly not having it all together or being immune to heartache.
The most tender part of the book was Mary Beth's adoption story of meeting her daughter for the first time. I remember reading it and weeping just before we started our own adoption journey. When we met our own sweet girl for the first time, Mary Beth's narrative was running through my mind. There is something that is a bit unexplainable about how we become parents through adoption (not just on paper, but soul-deep) – a fierceness of love that I don't think can be adequately be put into words. When we just about lost our daughter just months after she came home, I realized how fierce it really is. I think Mary Beth gets it.
For Ellen's full post about Choosing to SEE and more comments, click here
---
Can't wait to dig in! I need to finish Larry Crabb's book first. PS – thank you Ellen! – Emily Lauer-Enns
---
I skimmed this book years ago to it on Full Circle but always wished I had read it all. I do however remember weeping over what I did read. I'm so happy I get to read the whole thing now. Thanks Ellen! – Cheryl Weber
---
Thanks Ellen. My swollen eyes are enjoying this book. – Melissa Carter
---
Started reading it at my (or before my sons hockey game… a friend came us who's husband is dying. I told her what the book was about and –about the death of their daughter … and I assume but haven't read yet wrestling with God??? She said I need to read that! – Carolyn Johnston Cestnick
---
Thank you so much, I'm looking forward to reading her story. The tissue is close by…just in case 😇❤. – Barb Rudoski
---
Thank you Ellen for this book. I've always wanted to read the full story. Looking forward to it and a few tears 🙂 -Lorie Hartshorn

---
I am LOVING 'Choosing to See"! I had read this book previously but this time around it is so much richer. I often find that things minister to us in different ways depending on what season of life we are in. Hope you ladies are also enjoying it and being encouraged by it too! – Tracey Morrison
---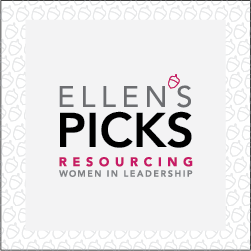 Loading InLinkz ...