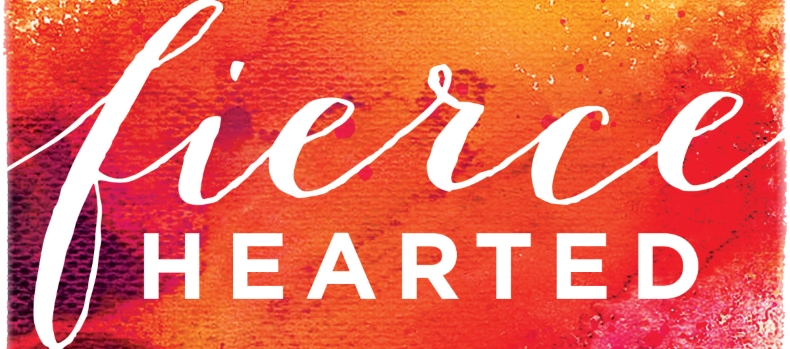 "The giant oak is an acorn that stood it's ground." A friend handed me a note with these words on it years ago, knowing my special affinity for oak trees, acorns and the deeper meaning they hold for me.
Life is about learning to when to stand our ground and when to move, isn't it? Standing my ground has been a fiercehearted discipline for me – especially when pain or fear say it is too risky, and that I'd be better off hiding. The flourishing and growth doesn't come in the fear though, does it?
I've always been a brave sort of girl. High capacity. Fairly flexible, and able to do more than I probably should. With a big heart and a love for life and all that it holds. I need my quiet time in large doses, but I also need connecting time in vast amounts. I'm optimistic, and catch vision quickly, with ten ideas always tucked in my back pocket. I love creating and making things happen.
For Ellen's full post about Fiercehearted and more comments, click here.
---
I can't wait to read this book! I have goosebumps every time I see a post about it. Excited to read it soon and hope you are doing well, dear Ellen! -Lauren
---
The best way that I can describe reading this book is that it felt like Holley was sat next to me on my couch, or across the table in the coffee shop whispering words of gold to me. Sometimes I laughed, sometimes I cried, sometimes for her; mainly for me! And I could sense her encouraging me to keep laughing, to keep crying, to keep hoping and believing. Sometimes I felt that Holley was writing about me: as if she could read my thoughts; sometimes she was speaking directly to me because she knew exactly what I needed to hear; and sometimes I was absorbed in her story and I wanted to cheer her on. Wherever you are in life, whatever season you're going through, this book is a treasure you can't afford to miss. Thank you Holley, and I'm so excited to meet you soon! -Helen
---
There were many stories to inspire a fierce hearted woman to keep fighting the good fight, to finish the race and to keep the faith. What I most loved was being reminded of our fierce God who is in relentless pursuit of us HIs children. I can be the giddy child, because He is the faithful Father. I can embrace being caught between cream and butter, because He is completely devoted to His promises. I can wear the hat, because He is and has more than enough. I can love those in front of me because He loved me first. I can choose my response, because He already chose me. I can give Him my affection, because He loved me when I wasn't behaving. I can let go of control because He never does. I can be honest about what is hurting because He is the Healer. I can run my race on pace, because the results are His. I can live fully and love bravely because Jesus already did. His love was the bravest and His life the fullest. When I embrace the same, I look a little bit more like Him. -Stephanie
---